Hertford Energy Now is a not-for profit organisation which brought the first community-owned power generating scheme to East Herts – with 25 kilowatts of solar panels at Mill Mead School in Port Vale, Hertford. We have now completed our second phase which has put an additional 33 kilowatts of panels on two more schools in East Herts – Hunsdon JMI near Ware, and Morgans Primary in Hertford. We opened the share offer in July 2016 and within just two and a half weeks we had raised £47,800. Thanks to our wonderful investors, a bit of help from Hertfordshire County Council, our lovely installers Chelsfield Solar, and a donation or two (Thanks McMullens!) plus a DECC grant from the Urban Community Energy Fund,  we finally had all the panels up and running by the end of September 2016.The HEN community now consists of 55 members. We could not have done this without them.

We are now looking for our next community energy project.
What are the benefits?
The East Herts Solar Schools scheme will help tackle climate change but also strengthen links between schools and the community by giving residents a stake in the panels. It also offers those who don't have the roof space, or the capital, a chance to join in clean energy generation. At the same time, it will provide a valuable educational resource for the staff and pupils at the schools involved. And it's an ethical investment – you will know precisely where your money is and what it is contributing towards, unlike conventional bank or stock market investments. Our projections indicate that over 20 years we can:
help to reduce each school's energy bill by generating electricity. This means the schools won't have to buy as much from their suppliers, so freeing up cash which can be spent on other resources. This should save the 3 schools a total of at least £40,000 in reduced electricity bills over the project period of 20 years.
offer teachers and pupils a valuable learning resource that can be used in a number of topic areas within the curriculum, including science, maths and technology.
offer those supporting the project an opportunity to generate a small income from an initial investment in shares. We predict this will provide a 3% return on investment – though we stress that returns are not guaranteed. This project is about social investment rather than profit.
benefit the local community via reduced carbon emissions, reduced energy losses (through local rather than national power generation), and by providing leadership to encourage others in the community to address climate change issues. This kind of community energy scheme is a key part of the Government's strategy to achieve its targets for energy production and greenhouse gas emission reductions. We calculate the East Herts Solar Schools scheme could save the community more than 500 tonnes of carbon emissions.
After 20 years, the panels can be gifted to each school. Since they are warrantied for 25 years and in practice are likely to continue working well for 30 years or more, the eventual savings for each school should be considerable.
A growing movement
We are not alone! There are already many hundreds of community benefit companies across the UK that have used share offers in this way, including dozens of community energy generating schemes that have followed this model, for example Green Energy Nayland, which has installed solar panels on a primary school in Nayland, Suffolk. Similar but much larger scale community energy projects are also running successfully in Brighton, Lewes, Sheffield, Bristol, Oxford… Each of these have succesfully raised hundreds of thousands of pounds, and there is no reason why we can't repeat this in East Herts.
How do we do it?
NOT by asking the school to pay! Instead, we ask investors to join together to fund the panels and then use the government's Feed-In Tariff to pay them back with a little interest. HEN then takes care of the panels so schools can get on with what they do best.
Directors:
Louise Gilmartin Smith,  Graham Kennard, Ben Crystall and Ann Woodward
Company secretary: Ann Woodward
FCA registration no. 32182R
Supported by Transition Hertford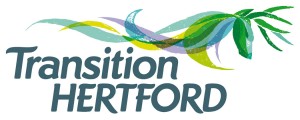 and Hertfordshire-based family brewery McMullen & Sons, plus The Urban Community Energy Fund, created by DECC.